Get to know what you know!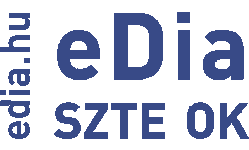 With the help of the DEMO tests we would like to present the item types, opportunities and the circle of applicable tools operated by the eDia system. Some tasks involve sounds, so please make sure that the tool (computer, mobile phone) on which you are going to do the tests is not muted. The DEMO tests are not suitable for determining the students' level of knowledge and skills, our aim is to present the diversity of the tasks and the use of the eDia system.
If you haven't registered yet, you can do it by clicking on the Registration button. With one registration you can enter each test only once.